Sue Fletcher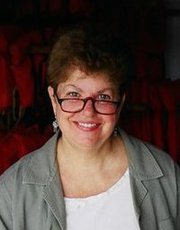 Our founder is Susan Fletcher. Sue opened the doors of this agency over twenty -two years ago, in 1990. At that time, we were known as Susan Fletcher Attorney Employment Services. Then, as now, our specialization is the permanent placement of attorneys in law firms and corporations both locally and nationwide.
Before starting this agency Sue was the Director of Career Planning and Placement at the University of Pittsburgh Law School for eight years. She was active in the National Association for Law Placement serving as its Northeast Regional coordinator in 1986 and 1987 and planning its yearly meeting for 350 recruiting administrators and placement directors. Prior to her work at the law school, Ms. Fletcher was Assistant Director of Career Programs and internship coordinator at Chatham College. She directed a U.S. Department of Education arts enrichment program for gifted and talented students from the 46 school districts of the Allegheny Intermediate Unit.
Ms. Fletcher holds a bachelor's degree in English and Master's degree in Public and International Affairs with a specialization in Personnel and Labor Relations Management. Among her interests is work with Global Village building projects with Habitat for Humanity.
Sue has placed hundreds of attorneys over the years, from general counsels to partners, groups and of course associates at all levels. She is well known locally as well as nationally for her integrity, excellent relationships and her consistent ability to identify the perfect candidate.
Sue was an early champion of the promotion of diversity hiring. She was an original signatory to the Allegheny County Bar Association Diversity Initiative. She has worked tirelessly to educate, promulgate and implement procedures widely utilized today.
Among her many passions, Sue works with Habitat for Humanity and Auberle.
Sue and her husband Rich enjoy travel, golf, camping and spending time with children and grandchildren.